Een eeuwenoud kinderspel waar zelfs Romeinse en Egyptische kinderen mee speelden: knikkeren. De meeste mensen kennen het van vroeger en misschien hebben je eigen kinderen en kleinkinderen ook een zak met knikkers waar ze graag mee spelen. Geïnspireerd door het SBS6 programma Marble Mania waarin bekende Nederlanders het tegen elkaar opnemen door middel van allerlei knikkerspellen, heb ik boordevol creatief ideeën met knikkers voor je. De knikkergekte is een fantastische reden om deze low budget speelgoed toe te voegen aan het lijst van quarantaine spelletjes voor kinderen van verschillende leeftijden van kleuters tot tieners. Van zelf een knikkerbaan maken tot leuke DIY activiteiten en educatieve spelletjes.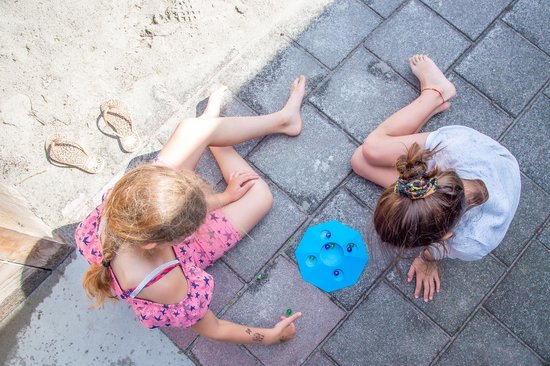 Knikker: Wat is het en hoe werkt het?
Knikkers zijn massieve kogelvormige balletjes. Er zijn verschillende soorten knikkers in allerlei kleuren, grootte en materiaal te vinden. Zo worden ze gemaakt van glas, steen, metaal, marmer, hout, klei of kunststof. Meeste knikkers hebben een diameter van 1 a 2 cm en de grotere knikkers een diameter van 5 cm.
Hoewel er verschillende knikkerspellen zijn met ieder eigen spelregels is de bekendste variant van dit wedstrijdspel om de beurt de knikker in het kuiltje mikken. De laatst die de knikker in het kuiltje gooit heeft gewonnen. Ook zijn grote knikkers meer punten waard dan de kleinere variant. Natuurlijk kun je ook een eigen variant met eigen regels bedenken.
Knikkerspelletjes en knikkerbanen
De laatste jaren is knikkeren weer populair door de gave knikkerbanen die op de markt zijn gekomen maar ook Jelle Marble Run die Marble Mania achtige knikker races bedacht en wereldwijd miljoenen kijkers trekt op zijn YouTube kanaal.
Andere nostalgische Marble Games met knikkers zijn Solitaire, Jodebaan, Knikkerrolbaan, Knikkerbord, Laripino spel, Knikkertrekspel en Knikkermozaïek. De meeste spellen zijn niet verdwenen maar vernieuwd. Ook hebben speelgoedmakers niet stilgezeten en er veel nieuwe knikker spellen en knikkerbanen erbij gekomen.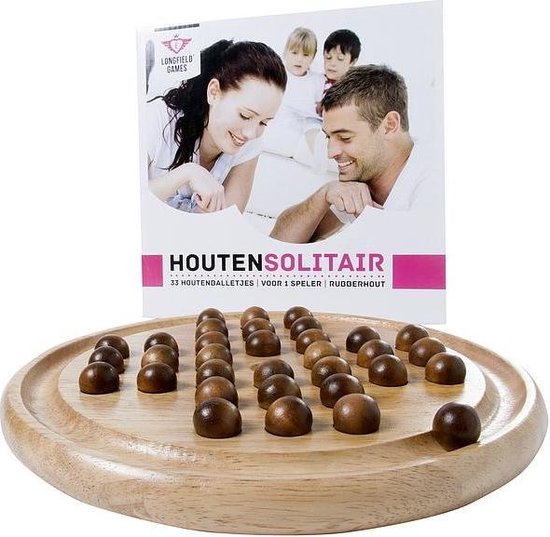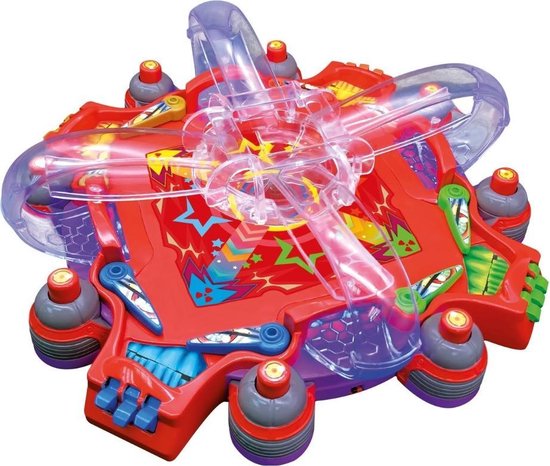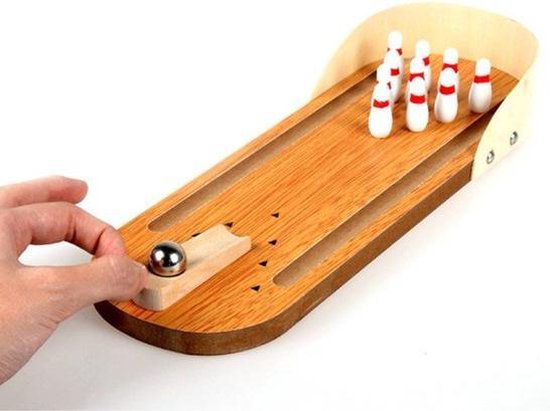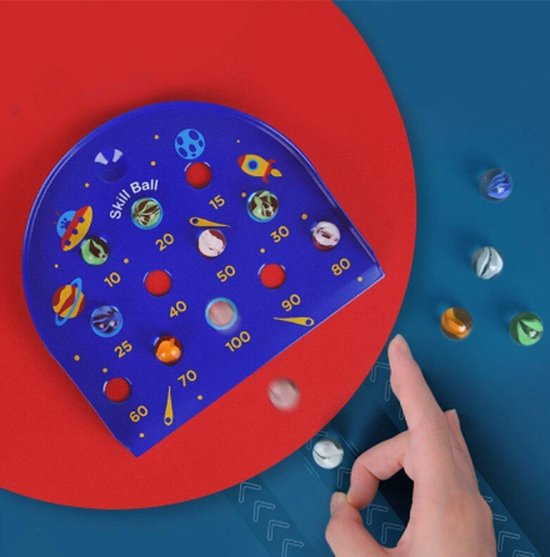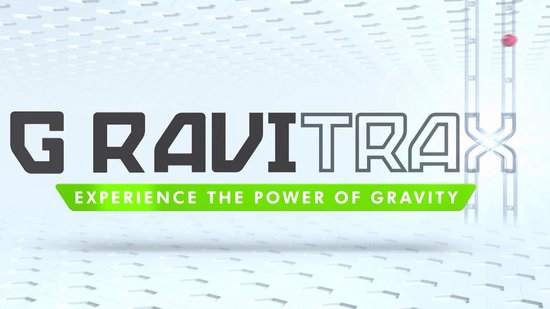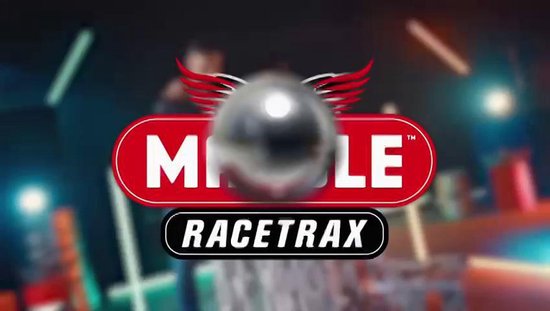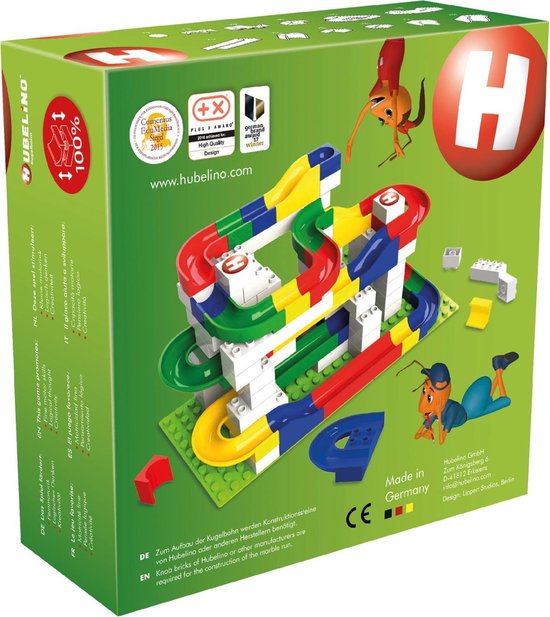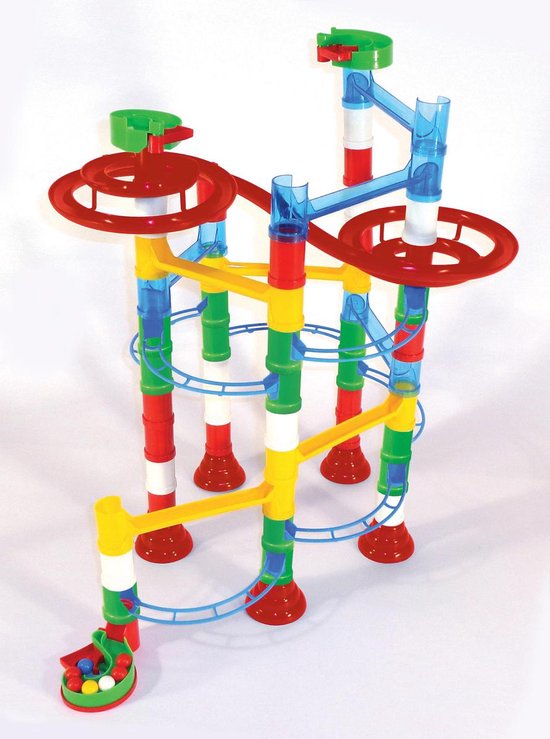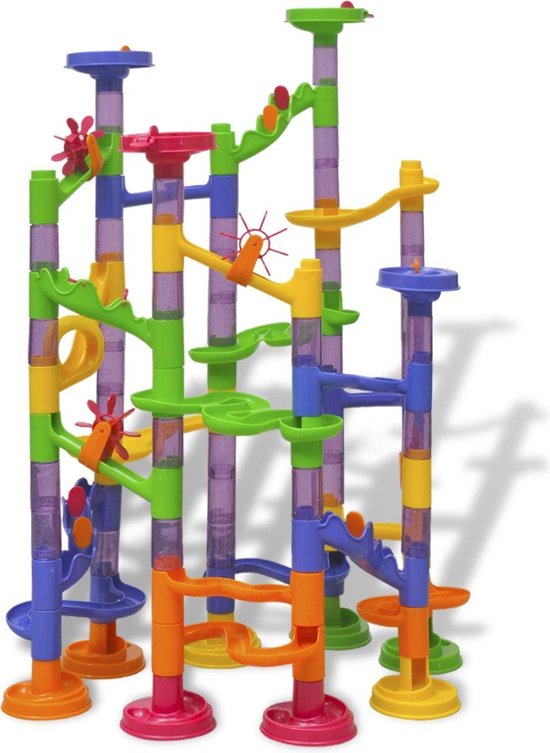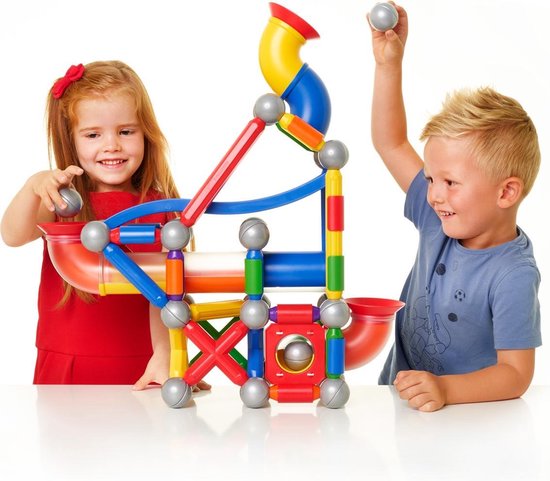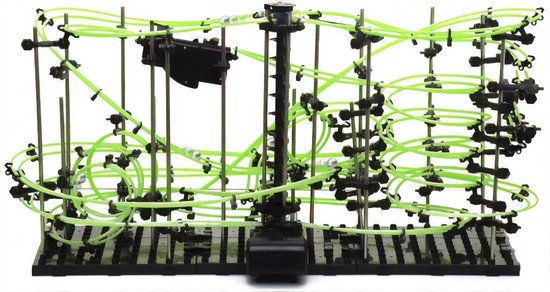 Creatief met knikkers: Knikkeren als leermiddel
Knikkeren is super leuk als binnen- en buitenspel maar je kunt het ook als een leermiddel inzetten. Spelend leren over technologie, wetenschap, bouwkunde en zwaartekracht begint al op jonge leeftijd. En daar kun je knikkers prima voor gebruiken. Gravitrax is daar een goed voorbeeld van. Daarnaast leren peuters en kleuters ook vormherkenning, kleuren, driedimensionaal ontwerpen en wordt er aan fijne motoriek en hand-oogcoördinatie gewerkt. Geweldig als tijdverderf maar ook als educatief materiaal om kinderen op een simpele manier uit te leggen hoe opgeslagen energie aan het begin verandert in bewegingsenergie. Hieronder een aantal fantastische ideeën. Laat je vooral inspireren.
♦ Maak een eigen knikkerbaan door lege toilet- en keukenrollen te gebruiken. Klik op de foto om de stap voor stap beschrijving in het Duits te lezen op de originele site.
♦ Maak een Knikkerbaanrace met LEGO of LEGO Duplo. Klik op de foto om naar de originele site te gaan waar in het Engels staat beschreven hoe je dit kunt doen. Al zeggen de foto's ook genoeg.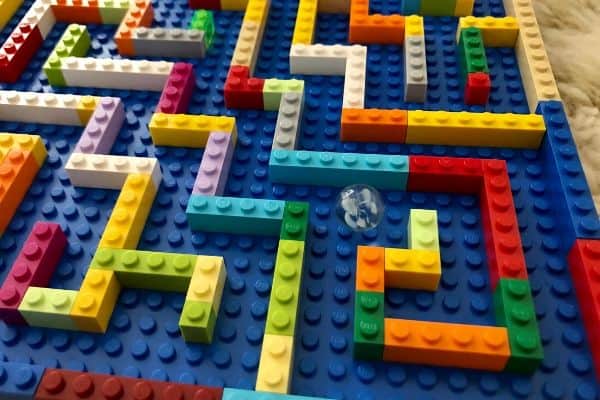 ♦ Maak een eigen knikkerbaan van kartonnen of plastic bordjes. Klik op de foto om de Engels beschrijving te lezen.
♦ Maak een knikkerbaan doolhof van karton. Klik op de foto voor de Engelse beschrijving.
♦ Bouw een eigen knikker racebaan door ijsstokjes te gebruiken. Klik op de foto voor de beschrijving.
♦ Bouw een indoor racebaan voor knikkers a la Marble Mania door water noodles te gebruiken. Klik op de foto voor de beschrijving.
♦ Gebruik de Grimms regenboog als racebaan voor de knikkers. Klik op de foto voor de beschrijving.
♦ Knutsel deze super schattige slakken met knikkers. Klik op de foto voor de beschrijving.
♦ Maak een schilderij door met knikkers te verven. Klik op de foto voor de beschrijving.
♦ Knutsel huis- en tuin decoratie met knikkers. Klik op de foto voor de beschrijving.
Meer fantastische tips en ideeën omtrent knikker activiteiten, knikkerbanen, binnen en buiten activiteiten en andere quarantaine spelletjes vind je op Creatief met knikkers Pinterest bord en Facebookgroep Leuk voor kinderen.