Ieder jaar op 31 oktober wordt er Halloween gevierd. Vroeger werd dit Trick or Treat feest vooral gevierd in Engelssprekende landen zoals Verenigde Staten, Engeland en Ierland. Maar je ziet het de laatste jaren ook steeds meer in Nederland. De jonge kinderen gaan dan meestal verkleed langs de versierde huizen om snoep en andere lekkernij te vragen, net als bij Sint Maarten. Tieners en jong volwassenen gaan dan naar een Halloween feest. Halloween kan, met name door jonge en hooggevoelige kinderen, als eng worden gevonden. Maar dat hoeft niet. Je kunt het zo eng en bloederig maken als je zelf wilt. Wij houden het graag leuk en gezellig en kiezen voor kindvriendelijk Halloween knutselen met kinderen.
Lees ook
Organiseer Halloweenfeest voor kinderen 
100x Herfst knutselen met kinderen
Creatief met knikkers | Knikkeren als leermiddel & knikkerbaan DIY
Halloween knutselen met kinderen
Door gebruik van verschillende materialen, kleuren en technieken wordt niet alleen motoriek van de kinderen verder ontwikkeld, maar ook de fantasie flink geprikkeld.
Hand- of voetafdruk
Kies voor uitwasbare kinderverf en ga aan de slag met een schaar en gekleurd karton. Kinderen van alle leeftijden vinden het fantastisch met hun handen te mogen knoeien. Hoe leuk is het als ze met hun handjes creaties tot leven kunnen wekken. Dit knutselwerkje is vrij eenvoudig en redelijk makkelijk aan te passen aan het leeftijd van het kind.



Wc rol
Met wc- en keukenrollen kun je alle kanten op. Zo kunnen de kinderen er vleermuizen van maken, een zwarte poes of enge monsters. Heel geschikt voor peuters en kleuters, maar ook voor kinderen uit de bovenbouw of zelfs tieners.
IJsstokjes
De ijsstokjes worden steeds populairder als knutselmateriaal. Heel terecht want ze zijn heel breed inzetbaar. Ook met ijsstokjes kun je werkelijk alle kanten op. Kijk maar!
Papieren bordjes en bekers
Nog zo een veelzijdig knutselmateriaal zijn de papieren bordje en bekers. Stevig genoeg voor de kleine handjes maar niet al te moeilijk om mee te werken. Motiveer kinderen nieuwe ideeën te krijgen door middel van verschillende technieken en materialen te gebruiken. Ook tijdens Halloween knutselen met kinderen is dit materiaal heel goed te gebruiken.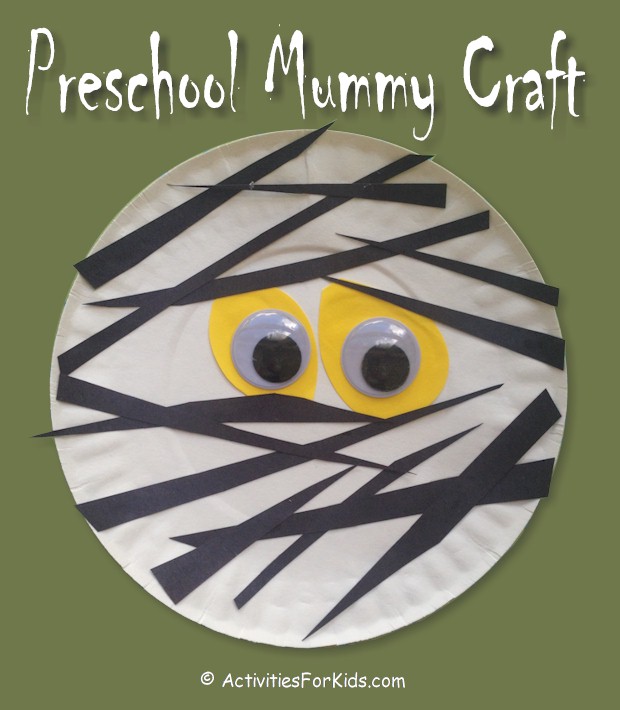 Klei
De kinderen zijn dol op klei. Het is geschikt voor een dreumes, peuter, kleuter of bovenbouw kind. Eigenlijk vinden wij het ook nog leuk. Door klei op deze manier in te zetten stimuleer je de fantasie van het kind zonder te sturen. Leun achterover en laat je verbazen waar de kleine monsters mee komen.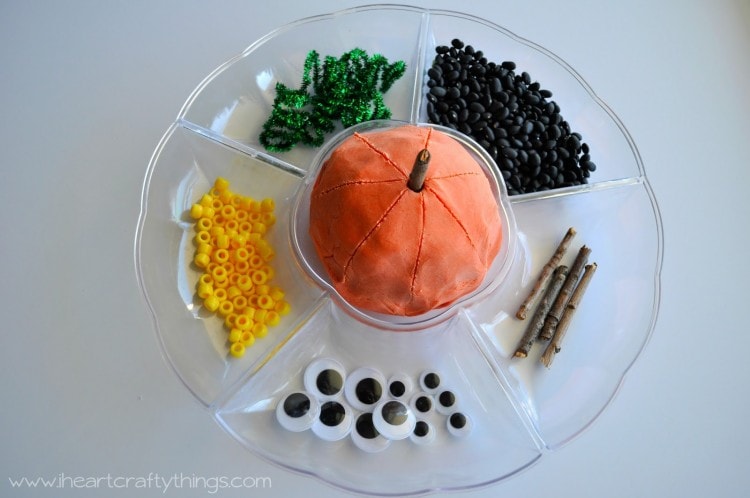 Ander knutselmateriaal
Gebruik eens wat onverwachte materialen om mee te knutselen. Geef het kind alle vrijheid om creatief te zijn met materialen en kleuren en eigen interpretatie te maken van Hans en Grietje heksje in de pan. Heb je de film Coco gezien? Gebruik het als inspiratie en laat de kinderen met papier een skelet maken. Denk aan Harry Potter, Heksje Lily, De Kleine Heks, of Disney Sprookjes. Met wat verf, verschillende materialen en creatieve vrijheid kun je de mooiste dingen creëren. Dit werkje kun je gemakkelijk aanpassen aan het niveau van het kind.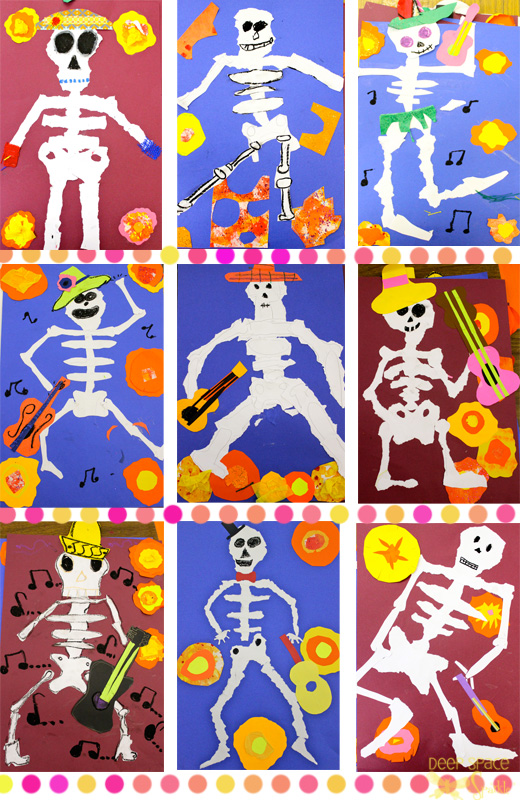 Voor meer inspiratie, tips, ideeën en voorbeelden met foto's en filmpjes (meer dan 120), ga naar Knutselen met kinderen.