Leren lezen is een proces. De eerste fase noemen we de ontluikende geletterdheid. Dit vindt plaats in de voorschoolse periode dus in de leeftijd van 0 tot 4 jaar. Het start in het eerste levensjaar van het kind met leren praten. Het benoemen van dingen tijdens verschonen, samen een spelletje doen en veel praten tegen de baby tot voorlezen van prentenboeken, verhaaltjes vertellen en liedjes zingen.
Ontluikende geletterdheid (Engels: emergent literacy) is een overkoepelende term voor alle leeractiviteiten voorafgaand aan het daadwerkelijk kunnen lezen en schrijven, specifiek voor 2,5- tot 6-jarige kinderen.
Bron: Wikipedia
Die ontwikkeling zet zich in de peuterleeftijd door. Samenspelen met andere kinderen, de peuter laten uitpraten en zijn vragen beantwoorden spelen een steeds belangrijkere rol in de taalontwikkeling. Kinderen leren het verband tussen het non-verbale-en gesproken taal en het visuele. Hun woordenschat, taalbegrip maar ook denk-, visueel- en auditieve ontwikkeling maken in de eerste 4 jaar een gigantische groei en zijn onlosmakelijk met elkaar en leren lezen verbonden.
Aanvankelijk lezen
Aanvankelijk lezen en spellen is de didactische term voor de start van het aanleren van beide taalvaardigheden. In Nederland wordt hiermee in groep 3 van de basisschool begonnen, als de kinderen zes jaar oud zijn. In Vlaanderen start men in het eerste leerjaar van de lagere school. Door een andere indeling van het Vlaamse schooljaar zijn de kinderen er gemiddeld vier maanden jonger als ze met lezen en schrijven beginnen.
Bron: Wikipedia
Op de basisschool start het aanvankelijk leren lezen in de kleutergroepen 1 en 2. Kinderen maken spelenderwijs kennis met letters, klanken en geschreven taal waarmee een belangrijke basis wordt gelegd voor leren lezen in groep 3. In deze voorbereidende fase krijgen de meeste kinderen interesse in letters en geschreven taal. Meeste kinderen, maar zeker niet alle. Het ene kind is hier al vroeg aan toe en het andere wat later. Met gemiddeld 6,5 jaar is een kind leesrijp en kan hij in groep 3 starten met echt leren lezen. Nog voor een kleuter daadwerkelijk naar groep 3 gaat kent hij al deels het alfabet en kan hij misschien al een aantal klankzuivere woorden lezen.
Groep 3 en aanvankelijk technisch lezen
In groep 3 is het dan eindelijk zover. Hier leert het kind technisch lezen oftewel geschreven taal koppelen aan klanken en de woorden correct en snel leren uitspreken. Het is fundamenteel om dit onder de knie te krijgen om begrijpend lezen aan te kunnen. In de eerste maanden wordt er volop aandacht besteed aan letterherkenning, letters aan klanken koppelen, klankzuivere woorden lezen en zoemend lezen. In de tweede helft van groep 3 komen ook niet-klankzuivere woorden aan bod en kunnen de kinderen al korte zinnen lezen.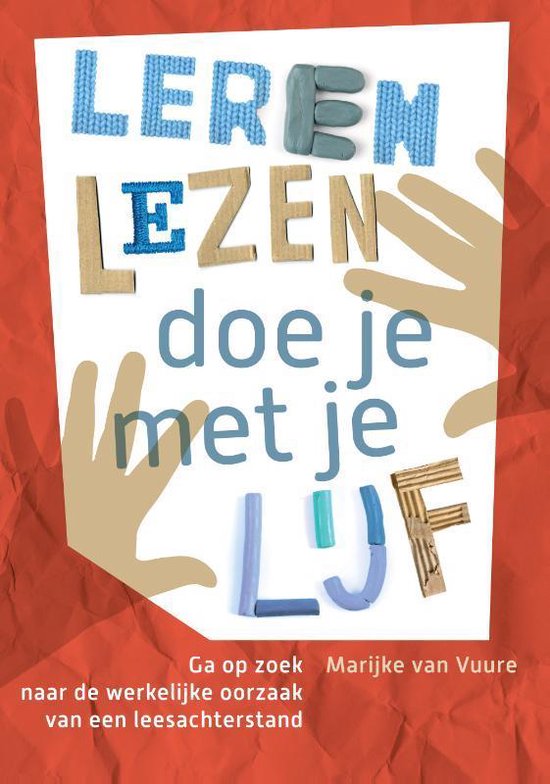 Thuis leren lezen
De technische leesvaardigheid is nogal belangrijk voor de verdere leesontwikkeling van het kind. Op school wordt hier dan ook veel tijd aan besteed. Het is van belang dat er thuis ook wordt geoefend. Hoe?
♦ Door te blijven voorlezen (op vaste momenten)
♦ Het lezen niet te beperken tot boeken (Meer hierover lees je in Zomerlezen)
♦ Samenlezen
♦ Boeken passend bij het niveau van het kind aan te bieden – AVI start voor beginnende lezers
♦ Het kind hardop laten voorlezen (maar niet te snel corrigeren bij een foutje)
♦ Start met kleine letters. Hoofdletters worden op school later aangeleerd
Hier lees je alles over AVI-niveaus
AVI-start boeken leestips
In principe zou je ieder kinder boek aan een avi-niveau kunnen koppelen. Voor veel boeken is dat alleen niet belangrijk en dus staat het er niet op vermeld. Voor beginnende lezers die leren lezen en nog een heleboel leeskilometers moeten maken is het wel fijn op om het juiste niveau te lezen. Een te makkelijk of te moeilijk boek kan demotiverend werken (of juist de nodige uitnodiging bieden). AVI geeft houvast. Is het boek toch iets te moeilijk voor het kind om zelf te lezen? Dan is samen lezen of voorlezen een goede tweede optie. Op een later stadium kan het kind alsnog het boek zelf lezen, wanneer hij daaraan toe is. Nog veel belangrijker dan het leesniveau is of het leesboek bij de interesses van het kind past. Hieronder een aantal leuke AVI-start kinderboeken:
Leestbeesten! waf gaat in bad
en andere dierenverhalen voor beginnende lezers
ISBN 9789044760460
Tekst door ZNU
Foto's van Shutterstock
Uitgever Deltas
Leesbeesten! bas is op zee
en andere dierenverhalen voor beginnende lezers
ISBN 9789044760477
Tekst door ZNU
Foto's van Shutterstock
Uitgever Deltas
Leuke verhaaltjes met humor en echte dierenfoto's. Opvallend van deze boekenserie is dat in de titel de letter a als a wordt geschreven en in de tekst als a. Weet hoe de letter op school wordt aangeleerd en let hierop bij kiezen van leesboeken voor je startende lezer.
Zo lees ik
ik ben er!
ISBN 9789059246829
Tekst door Elly Simoens
Illustraties door Sr.Sanchez
Uitgever Baeckens
Zo lees ik
dit ben ik!
ISBN 9789059246812
Tekst door Elly Simoens
Illustraties door Sr.Sanchez
Uitgever Baeckens
Beide boekjes gaan over het leven in de dierentuin. In het verhaal wordt dit echter de zoo genoemd.
ik lees samen met jou
aap leest een boek
ISBN 9789059249448
Tekst door Isabelle Gielen
Illustraties door Jan van Lierde
Uitgever Baeckens
TIP! Via de QR-code op de achterzijde ontdek je spelletjes bij het boek
ik lees samen met jou
mol in de put
ISBN 9789059248854
Tekst door Isabelle Gielen
Illustraties door Jan van Lierde
Uitgever Baeckens
TIP! Via de QR-code op de achterzijde ontdek je spelletjes bij het boek
Dit zijn echt samenlezen boekjes. Het kind leest de tekst op de linkerpagina en de ouder de tekst op de rechterpagina. De woordjes in het groen op de rechter pagina zijn de woordjes van de linkerpagina. Deze kan het kind zelf proberen te lezen.
Andere leuke boekentips zijn: