Heel veel kinderen vinden de Ruimte fascinerend. Dat is het eigenlijk ook. Om de leerhonger van deze kinderen te voeden heeft de Europese Ruimtevaartorganisatie ESA een digitale mascotte genaamd Paxi. Om deze interesse te combineren met lezen, heb ik de leukste kinderboeken over Ruimte, sterren en planeten op een rij gezet.
Lees ook
De leukste kinderboeken over vriendschap
De leukste paardenboeken voor kinderen
Zomerlezen: 10 tips om lezen in de vakantie te stimuleren
Willewete+ – Het Heelal
Auteur: Danielle Futselaar
Geschikt voor: Kinderen vanaf ongeveer 10 jaar
Altijd al op ontdekkingsreis willen gaan? Dit bijzonder leerrijke boek zit bomvol fantasievolle spannende avonturen van Luuk en Maya in combinatie met feiten over je favoriete onderwerp. Ontdekkend leren via een boek biedt een geheel nieuwe kijk op lezen. Met geweldige weetjes over de planeten, geheimzinnige supernova's, zwarte gaten en buitenaardse wezens.
Meer over Willewete Plus Het Heelal lees je hier.
Hoe word ik astronaut?
Auteur: Andre Kuipers & Govert Schilling
Geschikt voor: Kids van 8 tot 12 jaar
Kinderheld Andre Kuipers heeft waarschijnlijk het spannendste beroep ter wereld. Hij is een wereldberoemde ruimtevaarder. Een astronaut. Govert Schilling is een wetenschapsjournalist. Samen bundelen ze hun enorme kennis en ervaring in dit super interessante informatieboek voor alle nieuwsgierige aagjes en toekomstige astronauten. Over de trainingen die je moet volgen voor je een ruimtereis kan maken en wat je nu al kunt doen. Zoals onder water ontdekken hoe het voelt gewichtloos te zijn en in een achtbaan ontdekken hoe goed je tegen G-krachten kunt. Maar ook hoe communiceren in de ruimte precies in zijn werk gaat of hoe je naar het toilet gaat.
Meer over Hoe word ik astronaut? lees je hier.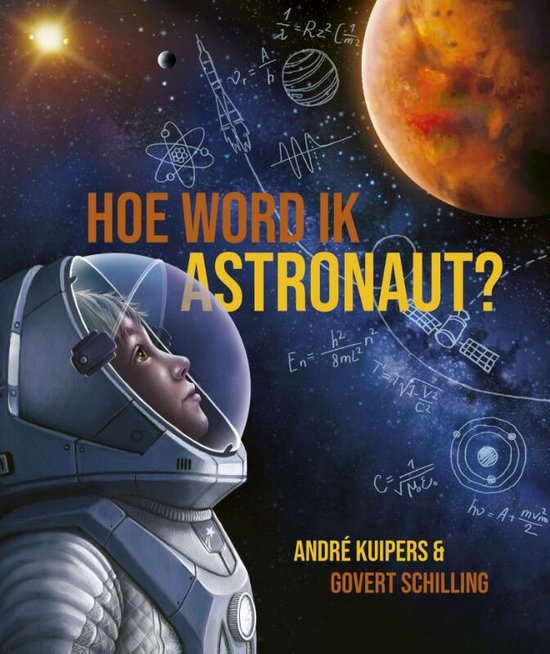 Wist je dit? Ruimte
Auteur: Emmanuelle Lepetit
Geschikt voor: Kinderen van ongeveer 8 tot 12 jaar
Een onderwerp dat kinderen enorm aanspreekt. Kinderen leren over het heelal en planeten door de duidelijke taal en fijne illustraties die de tekst ondersteunen. Wist je dit? Ruimte telt 48 pagina's bomvol leerzame informatie voor kinderen.
Meer over Wist je dit? Ruimte lees je hier.
Willewete – Sterren en planeten
Auteur: Pierre Winters & Margot Senden
Geschikt voor: Kinderen vanaf ongeveer 3 tot 12 jaar
Sowieso vind ik de Willewete-serie geweldig. Prachtige leerzame boeken voor kinderen over verschillende onderwerpen waaronder sterren en planeten. Altijd met duidelijke informatie en prachtige illustraties die het geheel heel waardevol maken voor de kinderen die hier geen genoeg van kunnen krijgen.
Meer over Willewete – Sterren en planeten vind je hier.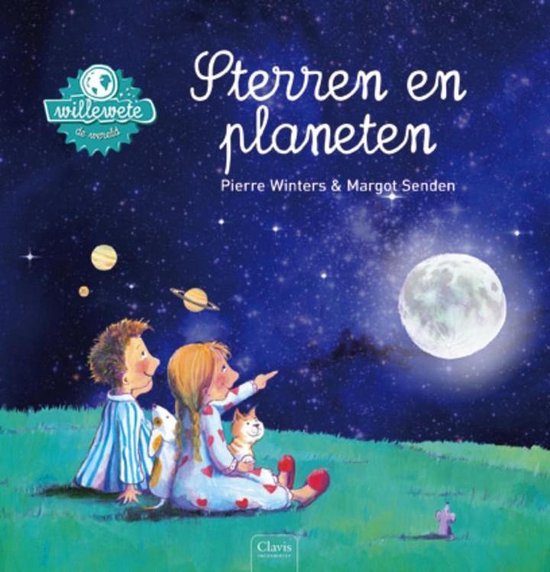 Ruimte-atlas
Auteur: Jiri Dusek
Geschikt voor: Kinderen vanaf een jaar of 8 tot een jaar of 12
Een fantastisch boek over de Ruimte met 7 geweldige uitvouwplaten en duidelijke taal waardoor de (voor)gelezen informatie beter blijft hangen bij de kinderen die het onderwerp verslinden.
Ruimte-atlas schaf je hier aan.
André het astronautje
Auteur: André Kuipers & Helen Conijn
Illustrator: Natascha Stenvert
Geschikt voor: Kinderen tussen 4 en 6 jaar
Een schitterend prentenboek bestaand uit 32 pagina's met korte stukken tekst over de prille kinderliefde voor het heelal. Heel leuk om voor te lezen en keer op keer de illustraties gedetailleerd te bekijken.
Meer over André het astronautje vind je hier.
Lichtjes uit de ruimte
Auteur: David Litchfield
Illustrator: David Litchfield
Geschikt voor: Kinderen tot een jaar of 8
Emma gaat vanaf jongs af aan 's nachts stiekem naar de rotsen om de sterren en planeten te bewonderen. Ze blijft hopen dat de buitenaardse wezens haar komen halen en dus blijft ze verschillende dingen bedenken om hun aandacht te trekken. Het lijkt haar namelijk geweldig om voorgoed de aarde te verlaten en elders te wonen. Tot haar wens uitkomt…Want ze beseft dat het helemaal niet is wat zij wil.
Meer informatie over Lichtjes uit de ruimte vind je hier.
Armstrong, De avontuurlijke reis van een muis naar de maan
Auteur: Torben Kuhlmann
Illustrator: Torben Kuhlmann
Geschikt voor: Kinderen vanaf een jaar of 5 tot een jaar of 12
De kleine muis kijkt graag naar de sterren met zijn sterrenkijker. Hij is nogal gefascineerd door de maan. Alles wat hij ziet, schrijft hij netjes op. Zo ontdekt hij dat de muizentheorie over dat de maan een gatenkaas is, niet klopt. De maan is een bol van steen en dat wil hij graag bewijzen. Een avontuurlijke reis naar de maan van deze kleine muis volgt.
Een 128 pagina tellend boek voor kinderen over de Ruimte, sterren en planeten. Een indrukwekkend boek met buitengewoon mooie illustraties. Ook wij hebben thuis een nieuwsgierig aagje dat gefascineerd is door de donkerblauwe hemel in de nacht, de stralende sterren en de vorm van de veranderende maan. Wij hebben het boek in etappes gelezen. Het is nogal veel informatie elke keer en we bleven vrij lang hangen bij een pagina. Elke pagina is weer een feestje. Er is zoveel te zien. Er valt zoveel te leren. Dat wilden we niet overhaasten. Een verhaal over je eigen weg volgen, ontdekken, groeien en meer.
Meer informatie over Armstrong, De avontuurlijke reis van een muis naar de maan vind je hier.

Pak de sterren!
Auteur: MrStarsky Amsterdam
Illustrator: Marta Abad Blay
Geschikt voor: Kinderen tot ongeveer 6 jaar
Een bijzonder en uniek voorleesboek voor de allerkleinsten. Gebaseerd op de ingevulde geboorteplaats, -datum, -tijd wordt een prachtig verhaal gecreëerd met jouw kind in de hoofdrol. Het verhaal gaat over de sterren maar ook over doorzetten, je hart volgen en dromen waarmaken. Pak de sterren is een gepersonaliseerd boek met een hardcover en stevig FSC-gekeurd papier dat jaren meegaat. Leuk om te krijgen en geven.
Meer informatie over Pak de sterren! is te vinden op MrStarsky Amsterdam.