Over het algemeen zijn kinderen 4 jaar oud wanneer ze voor het eerst naar de basisschool gaan. Dat betekent dat ze in groep 3 6 jaar worden of met 6 jaar naar groep 3 gaan en gedurende het schooljaar 7 jaar worden. Hier start een geheel nieuwe fase waarin het kind leert lezen, schrijven en rekenen. Deze beginnende lezers lezen in principe op AVI-start niveau, om gedurende het schooljaar AVI-M3 boeken te verslinden en voor de zomervakantie AVI-E3 niveau te beheersen. De basis van een goede leesontwikkeling start al veel eerder. AVI-niveaus dienen meer als een richtlijn gezien te worden waarmee schoolgaande kinderen altijd op het juiste leesniveau kunnen lezen ongeacht de leeftijd of groep. Dat betekent ook dat er ook groep 3 kinderen zijn die op een hoger AVI niveau boeken lezen en op deze manier altijd op eigen niveau kunnen lezen.
Leren lezen leuk maken
Leren lezen is een belangrijk onderdeel in de taalontwikkeling. Het start met tegen je baby praten en alles benoemen. Maar ook prentenboeken en later leuke kinderboeken voorlezen, samenleesboeken lezen en zingen beïnvloeden de woordenschat en daarmee het proces van leren lezen. Er zijn verschillende manieren waarmee ouders thuis en leerkracht op school kinderen kunnen stimuleren en motiveren om leesvaardigheid te bevorderen. Naast al reeds genoemde voorbeelden kun je ook het kind in zijn niveau volgen. Dat betekent dat het ene kind met 2,5 jaar zijn naam kan schrijven en de ander met 5 jaar. Door in te spelen op interesses blijft het kind langer geboeid en daarmee gemotiveerd. Denk hierbij aan een moppenboek voor Sinterklaas cadeau geven, broodtrommelkaartjes met raadsels in de broodtrommel, boekenkast leesboekjes te rouleren passend bij het onderwerp dat het kind op dat moment leuk vindt. Sprookjes, paarden, dino boeken of dieren bijvoorbeeld. Maar ook doeboeken waarin spelenderwijs met letters en woorden staan zijn een goed idee. Leesplezier staat voorop. Voor school, op school en na school. Dat geldt voor een peuter dat nog moet leren lezen, een groep 3 kind dat net start met lezen maar ook een 10 jarige dat AVI plus leest. Om ervoor te zorgen dat het kind gemotiveerd blijft en de liefde voor lezen groeit, is het belangrijk dit vol te houden ook lang nadat het kind zelf kan lezen.
Leukste leesboeken groep 3 – AVI Start – AVI M3 – AVI E3
De kinderboeken voor de beginnende lezers, AVI-start leesboeken, zijn vrij eenvoudig geschreven en daarmee gemakkelijk leesbaar, zonder hoofdletters of leestekens. Gaandeweg, AVI niveau M3 en E3, komen er langere en moeilijkere woorden bij. Hoewel aan alle boeken een AVI-niveau gekoppeld kan worden, staat dit er niet altijd op. Om het kind een start vol zelfvertrouwen te geven is het verstandig een boek te kiezen waarop duidelijk staat dat het een AVI-start boek is of voor de leeftijd 6-7 jaar. Om je te inspireren delen we hierbij de leukste leesboeken voor kinderen in groep 3 om zelf te lezen, samen te lezen en voor te lezen.
AVI-Start
Uitgeverij Zwijsen
De 6-jarige Lot woont met haar ouders in een boomhut in het bos. Haar moeder leert haar de letters en lezen. Lot is er al best goed in. Maar het liefst wil Lot naar school. Iets wat niet kan aangezien de school heel ver weg is en er is geen vervoer. Uit frustratie loopt Lot weg en komt het paard Ot tegen.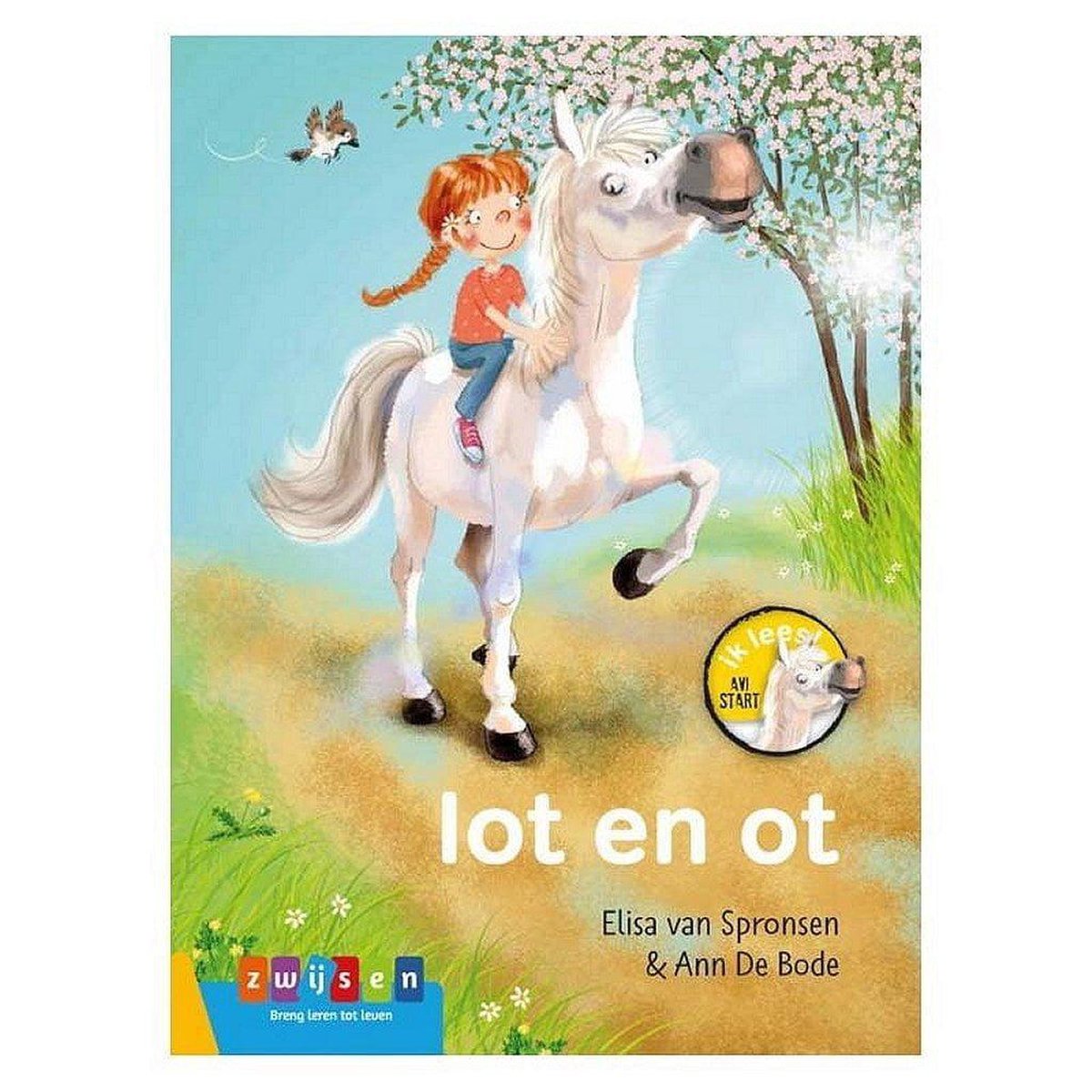 AVI-Start
Uitgeverij Zwijsen
AVI-lezen met Paul van Loon. Als je bekend bent met de Dolfje Weerwolfje boeken dan weet je dat dit hoge ogen gaat scoren bij je kind. In tegenstelling tot de meeste AVI-start boeken gaat dit wel ergens over. Houd er wel rekening mee dat er lastige woorden tussen zitten die een beginnende lezers misschien niet zelfstandig kan lezen.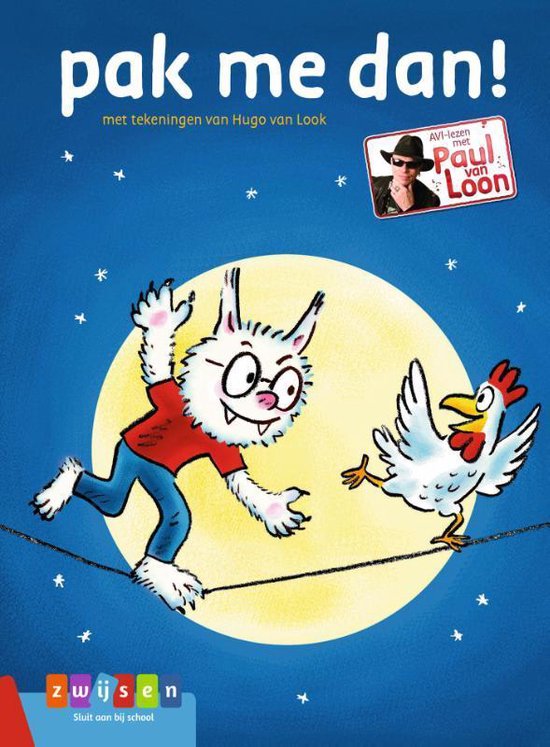 AVI-Start
Uitgeverij Bakermat / Baeckens
Een serie bestaand uit twee leesboeken over de zoo, de mensen die er werken en de dieren die daar wonen.


AVI-Start / AVI M3
Uitgeverij Deltas
Een superleuke serie leesboeken over dieren. Kinderboeken die met je kind meegroeien. Bas op zee en waf gaat in bad zijn geschreven op AVI-Start niveau en feest voor miep en poes is gek op eend op AVI M3.




AVI-Start / AVI-M3 / AVI-E3
Uitgeverij Ploegsma
Het mooie aan dit kinderboek is dat het met het leesniveau van het kind meegroeit. Het is verdeeld in drie delen: 12 verhalen op AVI-Start niveau, 11 AVI-M3 verhalen en 8 AVI-E3 verhalen.
Geschikt voor 7+
Uitgeverij Baeckens
Een prachtige boekenserie geschikt voor jonge lezers vanaf 6 jaar over avonturen van de kleine ballerina Millie en haar konijntjes. Dit is absoluut geen AVI-start zelfleesboek. Eerder een vrolijke boekenreeks voor de groep 3 kinderen die op AVI E3 niveau lezen. Desalniettemin is dit een geweldig boek om voor te lezen aan de beginnende lezers.
AVI-M3 /AVI-E3 / AVI-M4 / AVI-E4
Uitgeverij De Ballon
Speciaal voor de kleine K3 fans: AVI-boeken. Hoewel K3 maakt het mee een M3 niveau leesboek is, zijn er ook E3, M4 en E4 boeken over de avonturen van het muzikale trio.

AVI Start / AVI M3 / AVI E3 /AVI M4 / AVI E4
Uitgeverij Deltas
Een uitgebreide boekenreeks AVI boeken van AVI-start tot E7. Hierdoor hoef je alleen nog het kind een boek te laten kiezen dat past bij zijn interesse. Met titels als kamperen in de tuin, komt sint dit jaar en fleur is op tom komen er verschillende onderwerpen voorbij passend bij de belevingswereld van het kind. Hieronder een aantal voorbeelden passend bij groep 3.
7-9 jaar
Uitgeverij Deltas
Een super leuke kinderboeken serie over de magische eenhoorn Rozie en haar vrienden Dotje en Pippa. Zo gaan de vrienden op zoek naar roze glitterveren van Dotjes hoed die ver weg zijn gewaaid. Wanneer ze met de boot erheen gaan blijken ze niet de enige in het water te zijn. Ook heeft de eenhoorn soms wat moeite met toveren, maar hoe lukt het haar wel te toveren in een gevaarlijke situatie? Leuk om voor te lezen en om zelf te lezen.
Geschikt voor 7-9 jaar
Deltas
Vrolijke verhalenreeks met een vleugje spanning. Uiltje Emma Vleugels schrijft in haar dagboek over haar avonturen in Boomstad. Zo komt er een nieuw uiltje in de stad wonen die liever bij Emma's beste vriendin is dan bij haar. Hierdoor is Emma bang haar bff te verliezen. Maar uiltje Emma is ook heel enthousiast en dapper. Zo organiseert ze een feest in Boomstad en is ze klaar om de Eed van de uilen af te leggen. Om dit te bewijzen brengt ze een verdwaalde pony naar huis maar komt ze zelf ook in een lastige situatie terecht.