De zomervakantie is 6 weken lang lezen. Of in ieder geval meer tijd hebben om te lezen. Met een beetje zin en creativiteit lukt het zelfs als je heel druk bent. Zodra je wakker bent, bij het ontbijt, in de auto, op het strand, op de camping, tussen spelen door, voor slapengaan, op het toilet en in plaats van tv kijken. Hoewel vakantielezen belangrijk is om een leesdip te voorkomen, is het ook gewoon super leuk. Je inleven in een personage en laten meeslepen in een andere wereld is magisch. Een stukje ontspanning met ontzettend veel voordelen. Doen dus! Maar als leesfanaat hoeven we jou dit natuurlijk helemaal niet te vertellen. Dat weet je al. Ter inspiratie hebben we een overzicht van 5 zomervakantiekinderboeken voor je.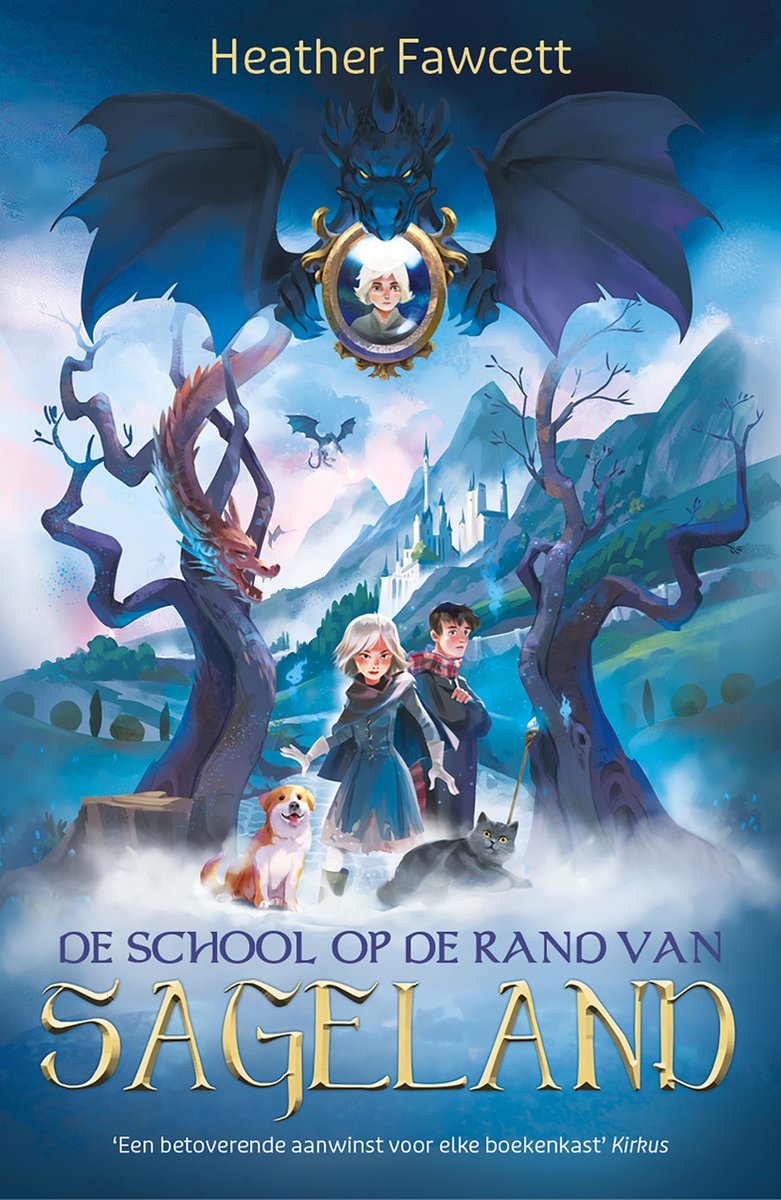 De school op de rand van Sageland
Auteur: Heather Fawcett
Illustrator: Sara Gianassi
Aantal pagina's: 400
Adviesleeftijd: 10+
Uitgeverij: De Fontein
Het magische mysterie boek dat genomineerd is voor de Kinderjury lezersprijs van de kinderboekenweek 2023. De leestip voor liefhebbers van Harry Potter boeken, maar ook kinderboeken en Young & Adult-boeken voor pre-tiener en tieners als Nevermoor, Bovenwereld, Het Verborgen Land, de Zoete Tovenaars, Vleugels van Vuur en Tovenaarskind. Het verhaal gaat over de 12-jarige Herfst wiens broer Winter is verdwenen. Zij is een monsterhoeder op school waar ze, net als haar oma en broer, zorgt voor de draken en monsters in en om de school. De plek waar ze als jonge magiër leert hoe ze het koninkrijk moet verdedigen tegen de monsters in de Mildernis. Herfst voelt dat haar broer er nog is, maar heeft geen idee waar. In haar vastberadenheid hem te vinden, krijgt ze hulp van Kai die voorbestemd is de Holle Draak te verslaan. Een pareltje in de boekenkast en in de vakantiekoffer, net als deze 6 alternatieven.

Hoe issie, Lizzie? Lama's, losers en ander levensdrama
Auteur: Kathy Weeks
Illustrator: Aleksei Bitskoff
Aantal pagina's: 224
Adviesleeftijd: 8+
Uitgeverij: Billy Bones
Iets wat niet mag ontbreken tijdens de zomervakantie of wat voor een vakantie dan ook: Humor. Hoe issie, Lizzie? is een grappig en luchtig in dagboekvorm geschreven boek voor kinderen. Ideaal om te lezen terwijl je onderweg bent naar je vakantiebestemming of gewoon in je eigen leeshoek of bed. Het lezen begint bij de 'soort van' voorstellen van de dramatische familie Rademakers en overige personages. Om direct daarna de toon van het rest van het verhaal te zetten. Deze jonge meid vindt haar leven een complete ramp. Het is zo erg dat ze haar familieleden een cijfer geeft voor hun ongewone, rare en belachelijke acties. Zo gebruikt haar vader de kalender van vorig jaar, maakt iedere verjaardag ballondieren en rijd het busje van school in de prak. Haar grote broer Alexander is vooral irritant wanneer hij weer zijn idiote vlogs maakt of omdat hij altijd zijn haar twee keer wast, maar op zaterdag drie keer. En haar moeder heeft een grote liefde voor bleek, supermarkten en wiskunde. Heerlijk leesvoer voor de liefhebbers van Het Leven van een Loser, Dagboek van een muts, De geheimzinnige verdwijning van Toni Malloni, Oma Luchtbus, Het dagboek van Nurdius Maximus en Het dagboek van Gurty.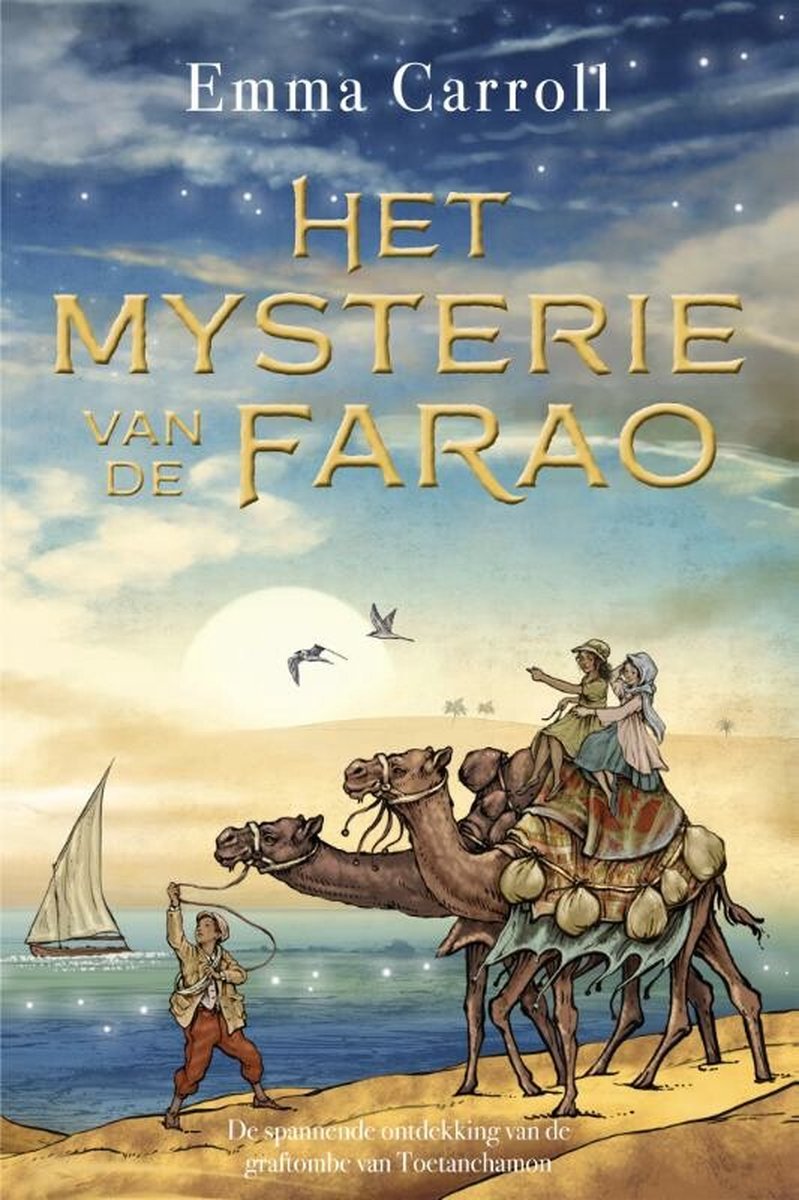 Het Mysterie van de Farao
Auteur: Emma Carroll
Illustrator: Julian De Narvaez
Aantal pagina's: 247
Adviesleeftijd: 10+
Uitgeverij: KokBoekencentrum
Een voor op de bucketlist voor liefhebber van Emma Carroll haar schrijfstijl, Egypte en historische fictie. Het boek dat zowel onder categorie kinderboek als YA boek past: Het mysterie van de Farao. Het spannende verhaal gaat over Lilian die in de tijd van de ontdekking van het graf van Toetanchamon (1922) een mysterieus pakketje vindt bij het huis van haar opa. Deze blijkt verstuurd te zijn door de verdwenen archeoloog waarvan ze op het nieuws melden dat alleen zijn voeten zijn teruggevonden. De vloek van de Farao blijkt nog steeds gevolgen te hebben voor betrokkenen. Om dit raadsel te ontcijferen en haar familie te beschermen reist Lilian samen haar moeder (journaliste) en nog twee vrienden naar het oude Egypte om de inhoud van het pakketje terug te brengen. Vergelijkbare boeken in onze top 5, die je minstens net zo veel leesplezier gaan bezorgen zijn: Geheimen van de vuurtoren, Wolkenjagers, Kruistocht in spijkerbroek, Schaduw van Toet, Het verlangen van de prins en De strijd om Troje en Odysseus.
Prinsessen van de Dageraad
Auteur: Thea Stilton (Elisabetta Dami)
Illustrator: Onbekend
Aantal pagina's: 288
Adviesleeftijd: 10+
Uitgeverij: Baeckens Books BV
Een serie bestaand uit 3 boeken: Elin, Nemis en Sybil. De drie zussen komen in de afzonderlijk te lezen boeken voor waarin ze zelf de hoofdrol spelen maar ook in de andere twee. Het verhaal gaat over de 5 (of 6?) prinsessen van de Dageraad en hun strijd tegen de duistere heer Ivarr in Zwarte Toren die de macht over de vijf rijken wil. Aan de prinsessen om dit te voorkomen. Deze drie vertellen hun eigen missie en uitdagingen tijdens de reis. Een fantastische boekenreeks waar alles draait om fantasie, stoere meiden en doorzetten. In principe zijn alle Thea en Geronimo Stilton boeken geschreven voor kinderen en jeugd van 7-9 jaar, 9-10 jaar en 10-12 jaar waarvan het minst aantal in de laatste categorie. Desalniettemin zijn de boeken absoluut de moeite waard, met name voor de betere lezers en daarom onmisbaar in onze top 5 kinderboeken om te lezen in de zomervakantie. Andere toffe Thea Stilton boeken(series) zijn onder andere Prinsessen van Wonderrijk, De heksen van Fantasia, Noorderlicht in Noorwegen en Het spook van de opera.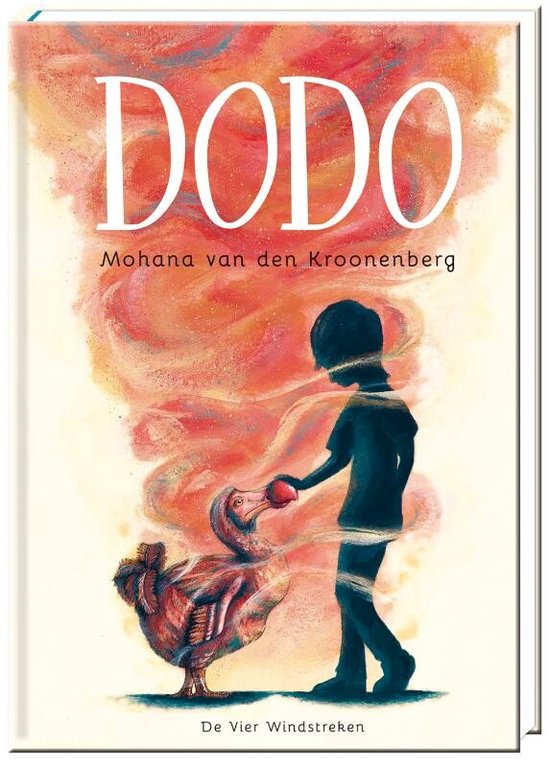 Dodo
Auteur: Mohana van den Kroonenberg
Illustrator: Aron Dijkstra
Aantal pagina's:  136
Adviesleestijd: 11+
Uitgeverij: De Vier Windstreken
Op haar eigen jeugdbelevenissen gebaseerd verhaal over stotteren met Dorian in de hoofdrol. Op de eerste schooldag komt de jongen niet verder dan i van ik en do-do. Tijdens een uitje met de klas naar het Natuurhistorisch Museum trekt hij zich terug in zijn fantasie, na het zien van een opgezette dodo. Hij besluit nooit meer te spreken, want hij is er toch niet goed in. Naarmate de tijd vordert, zondert Dorian zich steeds meer af van iedereen. Zijn beste vriend en een vriendin proberen hem wel te helpen zich los te maken van zijn denkbeeldige vriend en fantasiewereld die hij uit eenzaamheid heeft gecreëerd. Andere prachtige kinderboeken die je echt gelezen moet hebben deze zomer zijn: Joe Mellow, Het weeshuis in de azuurblauwe zee, Nelsson, De geheime tuin, Het Reservaat en de Tempeljagers.